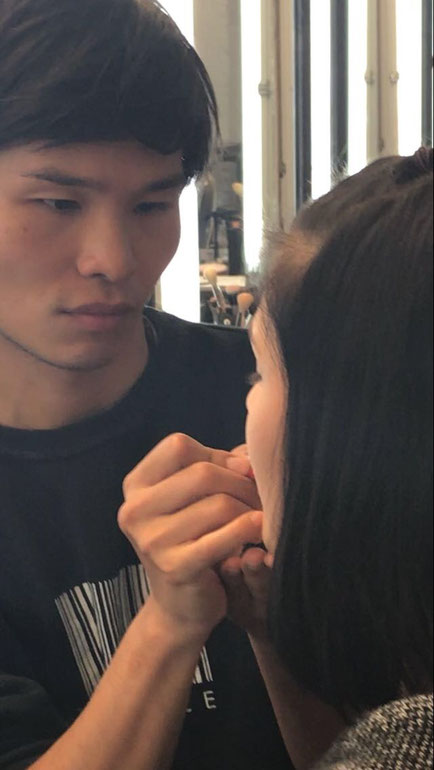 First of all sorry for not having pics this week, but it has been a busy week full of work.
On Monday it has again been hairday with Julia, this time braids have been the topic, we made loads of different types of braids and also created some complete hairstyles, I loved it!
Tuesday and Wednesday have been just amazing we've had a great workshop with Tan Vuong a supertalented and lovely makeupartist and a lecturer at MAF (click here if you are intrested, the picture is also provided by the school). He tought us how to creamcontour and we also created some full face looks, for the first time at MAF and it made me so damn proud and confirmed me in my jobchoice. This days have been so unbelieveable and we learned so much from Tan.
On Thursday we went on with contouring and highlight with Gabb and also started to create Halo Eyes, which I really love, as you may know?
Friday has as always been theoryday, on which we spoke about different types of persons and how makeup, fashion and character are linked together.
And that was it, one more week of what I love with amazing people and lots of fun.