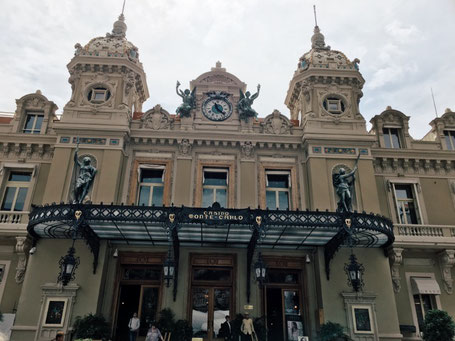 My classmates and I travelled by bus from Innsbruck to Antibes. Antibes, is a small and beautiful village on the Côte d'Azur and it was the place where we had our apartements. On the first day there we stayed in Antibes, strolling around through the tiny little alleys and relaxed on the beach. In the evening we had some drinks in a bar on the beach.
The next day we drove to Eze where we visited a perfume factory and created our own fragrances, a fantastic experience! Afterwards we drove further on to Nice where we had a tour with a city guide. I loved Nice such an amazing chic city! In the evening we went to Hard Rock Cafe for dinner and afterwards we relaxed all together on the beach.
The next day we went to Monaco where we visited the Casino, the hotel de paris and the prince palace. Afterwards we were allowed to do what we wanted to, so me and my friends strolled around and simply enjoyed the flair. So special!
On our last day we drove to Saint Maxime from there we went on a fairy to Saint Tropez, where we shopped, had lunch and relaxed on the beach. On the last evening we went to Cannes visited some of the sights and enjoyed our free time having some macarons on the beach watching the sunset, in the evening we had a litlle party there to round off this amzing week with lots of new experiences!